BJE's educational and social programs offer an engaging and inspiring Jewish Journey into Jewish life, language, history and culture allowing your children to learn, connect and belong.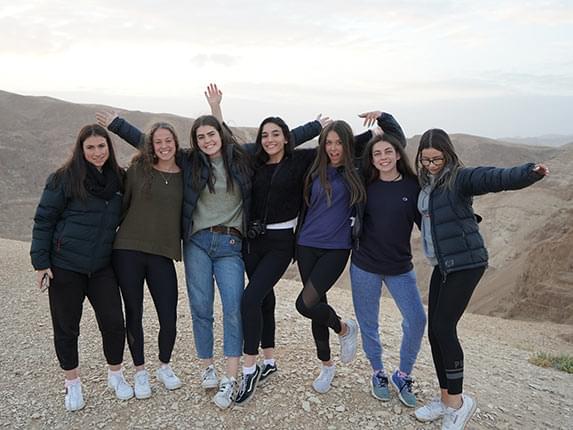 The BJE Jewish Journey is anchored in (i) developing Jewish friendship networks; (ii) preparing for the rite of passage to Jewish adulthood (Bar/Bat Mitzvah ready); (iii) preparing for and participating in the BJE Israel Program; (iv) fostering leadership skills based on Jewish values and (v) meaningful community service involvement.
BJE's vision is that all Jewish children who attend non-Jewish Day Schools have a clear sense of belonging and purpose, to reach their full potential and have a positive impact on the world around them.
We believe that children can best grow and achieve their own potential when they are confident in who they are and where they belong.
We believe in a child's right to experience and engage with their heritage and culture.
We believe that key inflection points in a Jewish child's life such as the transition from childhood to adulthood and the first connection with Israel are extremely important.
We believe in inclusivity. We help children understand who they are, regardless of their Jewish heritage, and we encourage children to embrace their identity and accept diversity.
To inspire Jewish children and families outside the Jewish Day School system through education and the fostering of Jewish friendship networks to encourage and empower them to learn about their heritage and actively participate in the Jewish community.
President: Ms Tahlia Gordon
Vice-President: Mr Athol Chiert
Treasurer: Mr Tom Levi
Board Members: Dr Avril Alba, Mr David Balkin AM
Hilit Man MEd, BA Educational Organisation & Management and Hebrew Literature, Dip Teach., Dip. Software Engineering, Post Grad. Diploma E-learning, Professional Development Certificate in Teaching Community Languages
Lianne Cohen CA, H Dip Tax
Parent Engagement, Israel Program and Alumni Manager:
Hazel Freed Dip Ed, Post Grad Dip Ed
Relieving SOR Coordinator:
Robyn Bloom BA, DipEd, Grad Dip TESOL
Youth Engagement Coordinator:
Youth Engagement Officers:
Danit Ilsar Dip Ed (Special Education), Professional Development Certificate (Communicative Language Teaching), MEd
Ettie-Chana Smith Cert. Jewish Studies
Amy Goldman Kaplan BEd
Administrative Assistant:
Karen Smith BA, LLB, Dip Lang St (Hons), Dip Arts, Dip Ed