President: Tahlia Gordon
Vice-President: Athol Chiert
Treasurer:Tom Levi
Secretary: Ben Neumann
Board Members: David Balkin AM, Leanne Moss, Jill Shapiro
Board Observers: Max Kletski
Lianne Cohen CA, H Dip Tax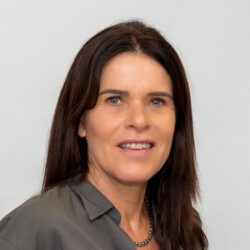 Lianne is a chartered accountant with more than 25 years' experience in senior financial and operations management roles with strong strategic capability and proven success managing, driving and adapting to change.
Lianne is committed to BJE's mandate of ensuring that all Jewish children have the opportunity to connect with their Jewish heritage. Coming from a professional environment, Lianne expects high standards of quality and excellence in BJE dealings with all stakeholders, both internally and externally.
As Director of Operations, Lianne manages the day-to-day operations of BJE to ensure BJE organisational effectiveness and efficiency. She works closely with the executive team in developing new initiatives, business planning and operational efficiency and with the Board on BJE's strategic direction.
Her role includes leading and directing the BJE's overall commercial, financial and operations functions, financial and operational performance reporting, managing BJE's compliance obligations, developing and maintaining BJE's policies and managing contracts with third parties.
DIRECTOR OF JEWISH LEARNING:
Jo Gluckman BA BEd (Hons), Dip Ed, MA (Counselling Psychology), MA (Ed Lead), MA (LAWS ADR)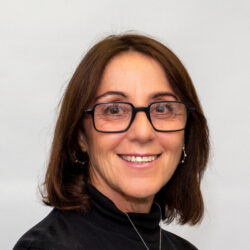 Jo is passionate about taking a hands-on approach to synergising formal learning with experiential learning to provide the best outcomes for students. Her role also includes building a professional culture of best practice, and enhancing our SRE, Extension and Hebrew curricula and programs.
Jo has extensive previous experience in the education sector as a teacher, school psychologist, and administrator.
Ronnen Grauman BA, Grad Dip Ed, MEdLead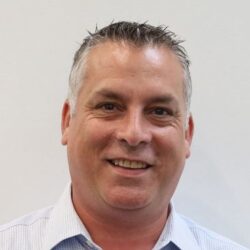 Ronnen is very passionate about and committed to Jewish education. He recently joined BJE as the Head of Jewish Life and is very excited to be in this new role. Prior to BJE, Ronnen worked at Moriah College in a variety of roles. He was Head of Department (Jewish Studies) for 12 years and then became Director of Jewish Studies working with both Primary and High Schools. In 2018, Ronnen was appointed Head of Jewish Life and Learning where he worked with students and staff from the ELC's through to Year 12. Throughout his 26 years at Moriah, Ronnen also taught Jewish Studies, Jewish History and Classical Hebrew as an HSC subject and has been involved in setting, marking and judging HSC examinations for many years. Ronnen has also accompanied students to Poland and Israel on numerous educational programs.
Ronnen is now responsible for the teaching and learning of Hebrew, SRE and the Extension program and works closely with the educators and curriculum developers. He will also be supporting the youth engagement team and broadening the parent engagement offerings.
Ronnen is married to Natalie and is the proud father of 3 children.
ADMINISTRATION & EDUCATION COORDINATOR: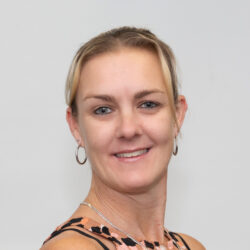 Heidi has worked in admin for over 25 years, in areas such as marketing, advertising, finance and in the medical field. She has also worked in education for the past 14 years. 
Heidi holds a degree in Business Administration and a diploma in Business Administration (Legal). On top of her busy schedule, she also is a mother of two young adults.
DATABASE & ENROLMENT OFFICER,
 ISRAEL PROGRAM ADMIN MANAGER: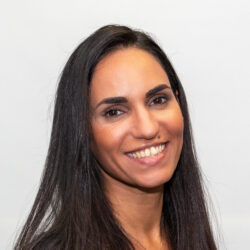 Hanit Gershberg works as the Enrolments and Database Officer at BJE. She has a dual focus, firstly ensuring that the enrolment process is seamless for parents from start to finish and secondly, she works across the large database of students and BJE alumni. Hanit is also a key point of contact for BJE's KNA donation drive.
Hanit has worked previously as a Cake Decorator running her own business and joined BJE in June 2019 as she is passionate about engaging with and giving back to the Jewish Community.
Hanit grew up in Israel and has lived in Sydney for 17 years.
YOUTH ENGAGEMENT COORDINATOR, OPERATIONS & WEBSITE OFFICER: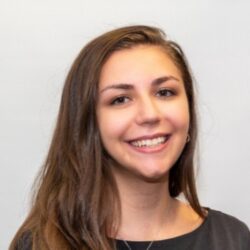 Tali is BJE's Youth Engagement Coordinator, directing and managing the team of Youth Engagement Officers. She oversees the development, planning and running of activities within the Team. In addition to this role, Tali runs BJE's Website and provides technical operations support across a variety of areas within the office.
Tali is currently studying a Bachelor of Professional Accounting and a Bachelor of Commerce. She has extensive experience working in Jewish organisations, including Betar NSW, Sephardi Synagogue, JEMs, and was previously a Youth Ambassador for Y2i. Tali is passionate about giving back to Jewish Communities across Australia, and has contributed to the communities in both Sydney and Brisbane. Tali is also a graduate of the 2016/7 BJE Israel Program and is dedicated to fostering a love for Judaism, Israel and community within BJE students.
YOUTH ENGAGEMENT OFFICERS:
Roy Halberstadt (Israel Program Coordinator)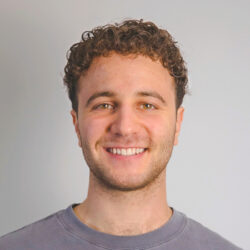 Roy is one of the Youth Engagement Officers at BJE. In his role this year, he runs SRE (Scripture) classes in multiple primary and high schools from the North to the East. He also organises events and camps for BJE High School students. Roy was the Rosh Tzevet for the Year 10 Nesiah Israel Program in 2022/23 and will continue to lead the Madrichim this year in the upcoming program. This role involves coordinating, managing and organising the wonderful team of Madrichim (youth leaders). 
Roy was an avid BJE student, attending multiple High School camps and events, and is also a graduate of the 2018/19 BJE Israel Program. 
Roy has been involved in HaTzofim Sydney since 2016 as a Madrich and is currently filling in as the Merakez (Head of Tzofim Sydney). Through this experience, Roy has developed skills in working with students of all ages, and coordinating major events in the Jewish Community. He is also studying a B. Laws & Commerce at Macquarie University.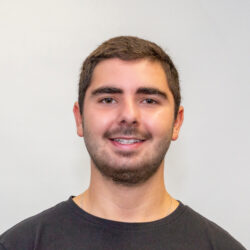 Aaron is one of BJE's Youth Engagement Officers, helping develop and run activities and programs to engage primary school students, build their connections with other Jewish students and the community, and help them explore what being Jewish means for them.
Aaron has 6 years experience working as a madrich at Hineni as well as holding the role of state president and federal treasurer. Aaron took part on the IBC Israel program in 2020. He is excited to inspire BJE students to develop their connections to Israel, judaism and the community.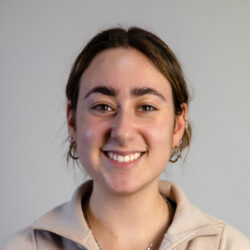 Jenna is one of the Youth Engagement Officers at BJE. She previously was a Madricha on the 2022/3 Nesiah Israel Program.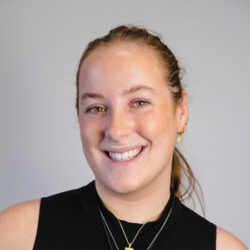 Mia is one of the Youth Engagement Officers at BJE. She previously was a Madricha on the 2022/3 Nesiah Israel Program.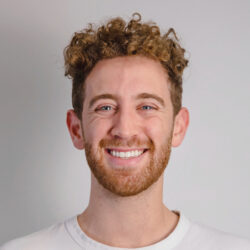 David is a university student studying Psychology at Monash. He is a 2018 Masada graduate who has remained deeply involved in the Jewish community. His time and energy are frequently dedicated to to the Sydney community through BJE as a Youth Engagement Officer, as well as a Madrich at Masada College, among other things.
David's goals at BJE involve enriching the Jewish education and values of those who attend non-Jewish schools in Sydney. His favourite forms of this are camp environments due to their fast-paced, and energetic atmospheres where he can achieve the most in a short amount of time.
As a Youth Engagement Officer his role involves organising and running all youth centred events including mid-week meetups and camps. He is also involved in attending schools across Sydney and implementing Jewish education about Jewish festivals, culture and overall Jewish life.
Danit Ilsar Dip Ed (Special Education), Professional Development Certificate (Communicative Language Teaching), MEd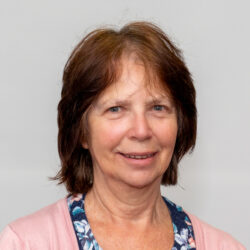 Danit grew up in Israel where she qualified as a music therapist and teacher in special education. After arriving in Australia in 1988, she taught at Hillel/Moriah Kindergarten, including teaching Hebrew, Jewish Studies and music appreciation. Since 2010 Danit has been a curriculum writer at BJE, focusing on the primary school SRE curriculum and the Years  K-2 Extension curriculum.
Danit and her husband have 3 adult children and a number of grandchildren. Danit enjoys spending time with her family and friends, tending her plants, reading, and playing piano.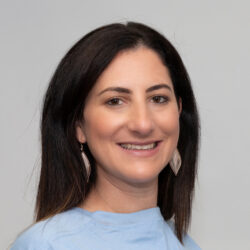 Michelle is the Marketing Manager at BJE and comes with a wealth of knowledge in the digital and marketing sector with over 16 years of experience.
Michelle has had a vast amount of marketing experience specialising in the Non Profit Jewish Sector. Her clients have included JCA, The Choice Foundation, UIA, Shabbat Project Sydney, Youth 2 Israel, Together Never Apart, and Gen17 Survey, as well as providing Marketing, Social Media, Video Production & Event experience working for Believe Advertising, CanTeen, 1st Street Financial, Australian Banking Association, Wolper Hospital to mention a few. 
Having had BJE through her high school years, Michelle is extremely passionate about providing students and families with a Jewish Education as well as a sense of community and belonging.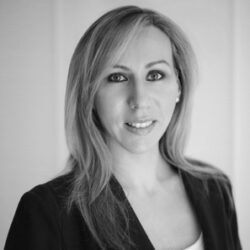 Julia takes care of our design and social media
She brings 20 years of experience, specialising in brand strategy and design for clients from vast backgrounds such as beauty, finance, real estate, coaching, food, fashion, fitness and healthcare. 
Julia is very connected to her Jewish community and feels grateful to be part of BJE's vision in helping the next generation create a strong Jewish identity and opportunities where Jewish families come together, connect, and belong.