President: Ms Tahlia Gordon
Vice-President: Mr Athol Chiert
Treasurer: Mr Tom Levi
Secretary: Ben Neumann
Board Members: Dr Avril Alba, Mr David Balkin AM
Board Observer: Jodi Smith (participating in the JCA Observership Program)
DIRECTOR OF OPERATIONS:
Lianne Cohen CA, H Dip Tax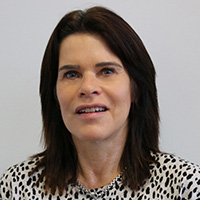 As Director of Operations, Lianne manages the day to day operations in the office to ensure BJE organisational effectiveness and efficiency. She works closely with the executive team on developing new initiatives, business planning and strategy.
Her role includes reporting on the financial and operational performance, managing BJE's compliance obligations, maintaining BJE's internal policies and managing contracts with third parties.
HEAD OF EXPERIENTIAL JEWISH LIFE & LEARNING:
Jo Gluckman BA BEd (Hons), Dip Ed, MA (Counselling Psychology), MA (Ed Lead), MA (LAWS ADR)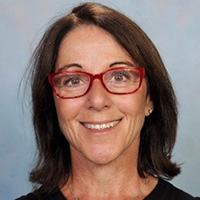 Jo is passionate about taking a hands-on approach to synergising formal learning with experiential learning to provide the best outcomes for students. Her role also includes building a professional culture of best practice, and enhancing our SRE, Extension and Hebrew curricula and programs.
Jo has extensive previous experience in the education sector as a teacher, school psychologist, and administrator.
PARENT ENGAGEMENT, ISRAEL PROGRAM AND ALUMNI MANAGER:
Hazel Freed Dip Ed, Post Grad Dip Ed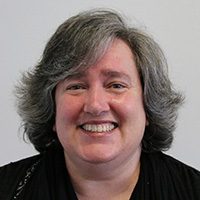 Hazel is passionate about supporting BJE families so they are able to connect with each other and feel part of the broader Jewish community, and believes that it is essential that our students get similar opportunities to those attending Jewish Day Schools.
Hazel manages the Year 10 Israel Program, which is the focal point in the High School Jewish Journey. This Program gives students attending public or non-Jewish schools across Australia the opportunity to participate in a life-changing 5 week Israel experience.
As well, Hazel also runs the alumni network which support parents and connects BJE alumni. 
EDUCATION COORDINATOR:
Paula Leibowitz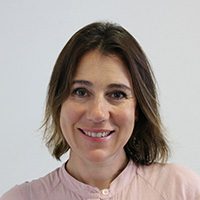 Paula Leibowitz is the Education Coordinator. Her role is multi-faceted and includes liaising with schools and teachers across SRE, Extension and Hebrew.
Paula is a key point of support and contact for our teachers.
Previously Paula worked in varied Education and Training roles across the retail sector. Paula is an experienced adult educator, facilitator and trained coach.
Paula grew up in Wellington, New Zealand and has lived in Australia for the past 15 years with her husband.
YOUTH ENGAGEMENT OFFICERS:
Tali Barel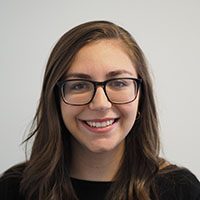 Tali is one of BJE's Youth Engagement Officers, helping develop and run activities and programs to engage high school age students, build their connections with other Jewish students and the community, and help them explore what being Jewish means for them.
Tali is a graduate of the BJE Israel Program and this has inspired her to work with Jewish youth and make a constructive contribution to our community.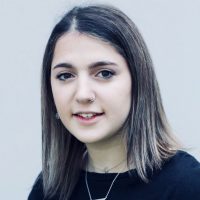 Alissa is one of BJE's Youth Engagement Officers, helping develop and run activities and programs to engage high school age students, build their connections with other Jewish students and the community, and help them explore what being Jewish means for them.
Alissa has extensive experience in Jewish youth organisations including AUJS, Youth HEAR, and Bnei Akiva, and took part in a year program in Israel in 2018. She is extremely passionate about playing an active part in the Sydney Jewish community and is keen to help BJE students discover their own connections to Judaism, Israel, and the Sydney Jewish community.
JWAVE MANAGER:
Natalie Gainsley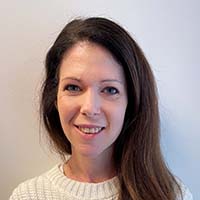 Natalie is the Program Manager for jwave. As such, she is responsible for the strategic development and implementation of jwave's events and experiences. This also includes marketing activities designed to promote jwave's many initiatives, and building continued awareness and support within the community for jwave. 
Natalie has over 15 years experience working in a number of brand-building and marketing roles, both in Australia and the UK. Natalie spent 7 years living in London  where she met her husband and started a family before relocating back to Sydney. Natalie loves to travel, search for beautiful sunsets, and enjoys cycling and drinking lots of coffee. 
JWAVE VOLUNTEER & EXPERIENCE MANAGER:
Jaime Resnik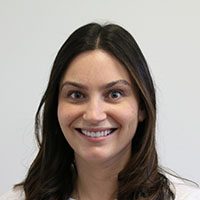 Jaime Resnik works as the jwave Volunteer and Experiences Manager at BJE. Her main focus is to engage with parents and work together on developing and implementing events that bring families together in a socially Jewish context. 
Jaime has extensive experience in not-for-profit development and sharing impacts of social change in both the international aid and development and disability sector. She is an experienced campaigner, having worked in the Fundraising space before moving into Community Engagement.
Jaime grew up in Toronto, Canada, and has lived in Sydney, Australia for the past 6 years with her husband and young son.
CURRICULUM DEVELOPER:
Danit Ilsar Dip Ed (Special Education), Professional Development Certificate (Communicative Language Teaching), MEd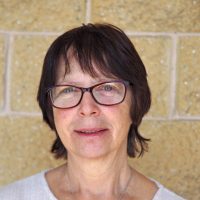 Danit grew up in Israel where she qualified as a music therapist and teacher in special education. After arriving in Australia in 1988, she taught at Hillel/Moriah Kindergarten, including teaching Hebrew, Jewish Studies and music appreciation. Since 2010 Danit has been a curriculum writer at BJE, focusing on the primary school SRE curriculum and the Years  K-2 Extension curriculum.
Danit and her husband have 3 adult children and a number of grandchildren. Danit enjoys spending time with her family and friends, tending her plants, reading, and playing piano.
ADMINISTRATION OFFICER:
Julie Rusinek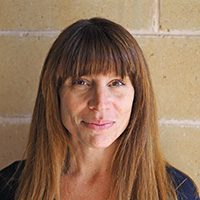 Julie ensures the smooth day-to-day running of the BJE office, coordinates resources for the BJE teachers, and assists in teaching Hebrew.
Originally from Brussels and speaking 5 languages, Julie has lived in Australia with her family for 16 years. She has qualifications in Marketing and Communication, gemology, photography, and travel and tourism management. Julie also loves to bake and is passionate about photography.
DATABASE OFFICER & ENROLMENT OFFICER
Hanit Gershberg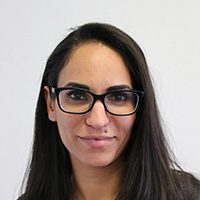 Hanit Gershberg works as the Enrolments and Database Officer at BJE. She has a dual focus, firstly ensuring that the enrolment process is seamless for parents from start to finish and secondly, she works across the large database of students and BJE alumni. Hanit is also a key point of contact for BJE's KNA donation drive.
Hanit has worked previously as a Cake Decorator running her own business and joined BJE in June 2019 as she is passionate about engaging with and giving back to the Jewish Community.
Hanit grew up in Israel and has lived in Sydney for 17 years.
WEBSITE COORDINATOR & SOR COORDINATOR
Karen Smith BA, LLB, Dip Lang St (Hons), Dip Arts, Dip Ed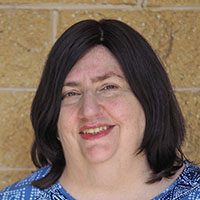 Karen has been employed by BJE since 2006 and brings a diverse range of skills to her roles there. In addition to being the Website Coordinator, Karen oversees BJE's Studies of Religion program which sees her assisting non-Jewish schools with students learning about Judaism, assists with IT support, and performs a wide range of miscellaneous tasks to assist other staff members with projects they are working on.
Karen and her husband are life-long residents of Sydney and have adult children living in both Israel and Australia.
MARKETING MANAGER
Michelle Falk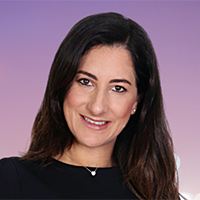 Michelle is the Marketing Manager at BJE and comes with a wealth of knowledge in the digital and marketing sector with over 16 years of experience.
Michelle has had a vast amount of marketing experience specialising in the Non Profit Jewish Sector. Her clients have included JCA, The Choice Foundation, UIA, Shabbat Project Sydney, Youth 2 Israel, Together Never Apart, and Gen17 Survey, as well as providing Marketing, Social Media, Video Production & Event experience working for Believe Advertising, CanTeen, 1st Street Financial, Australian Banking Association, Wolper Hospital to mention a few. 
Having had BJE through her high school years, Michelle is extremely passionate about providing students and families with a Jewish Education as well as a sense of community and belonging. 
MARKETING ASSISTANT
Sarah Volpe
Sarah takes care of our social media and day-to-day marketing needs. Her previous experience includes working for Greenpeace's marketing team as both a volunteer and a freelancer, and interning at Ogilvy and Vice magazine.
Sarah is passionate about the NGO sector and is currently studying for her Bachelors degree in 3D design and animation.