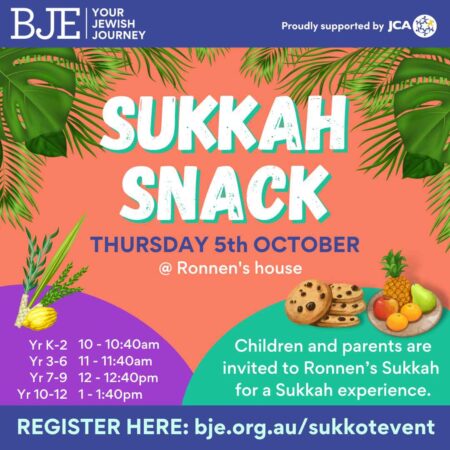 THURS 5th OCT
We invite all children and parents for BJE's Sukkot experience in Ronnen's Sukkah. The details for the event are as follows:
Date: Thursday 5th October
REGISTER HERE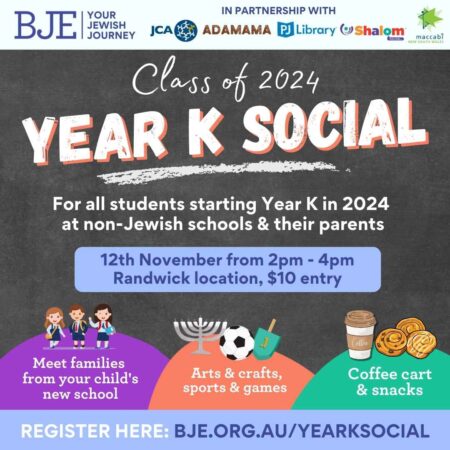 SUN 12TH NOV
Do you have a child or know a child starting Year K at a non-Jewish School in 2024? BJE is hosting a "Meet and Greet" for the Year K Class of 2024, and their parents.
REGISTER HERE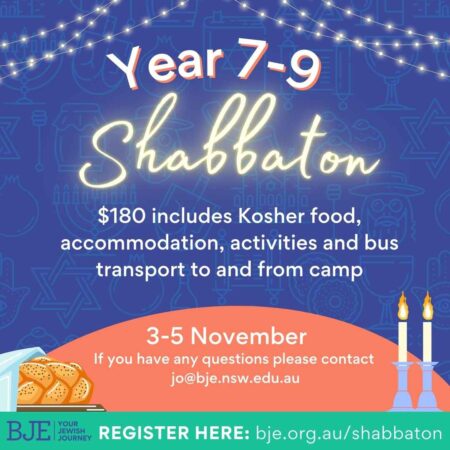 3RD-5TH NOV
We invite you to join us on our exciting Shabbaton camp for Years 7-9 happening from the 3-5th of November! This is a great opportunity for students to make new friends.
REGISTER HERE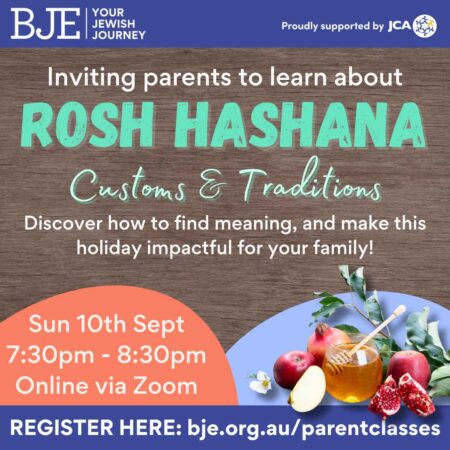 SUN 10th SEPT
Learn the reasons behind some of the major customs and traditions observed on Rosh Hashana and how these can add meaning and value for you and your children.
View HERE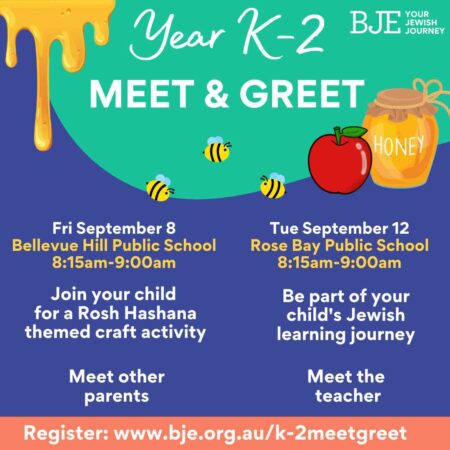 8TH/12TH SEPT
You're invited to the Term 3 Meet & Greet lesson for Years K-2 Extension students at Bellevue Hill Public School or Rose Bay Public School!
View HERE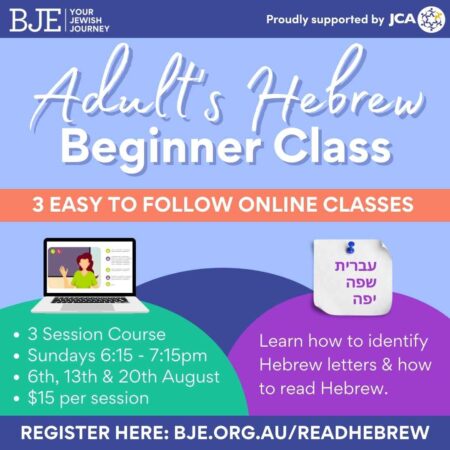 Learn to read Hebrew Have you always wanted to learn how to read Hebrew? Would you like to help your children with their Hebrew Homework? Would you like to read or follow
VIEW HERE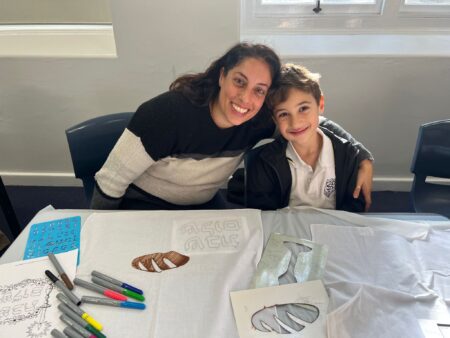 We are so excited when our parents join us on our Jewish Journey. They loved helping us make our beautiful challah covers which we will use every Friday night. We learned all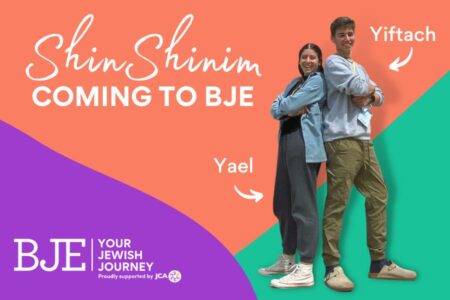 What are ShinShinim? BJE is delighted to announce the launch of the ShinShinim program in Sydney. ShinShinim, a Hebrew acronym for Shnat Sherut (year of service)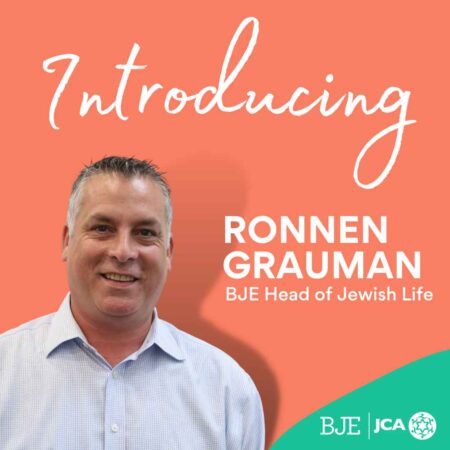 BJE is delighted to welcome Ronnen Grauman to its Executive Team in 2023, in the capacity of Head of Jewish Life.Ronnen will work together with the Education Team, to redefine the future