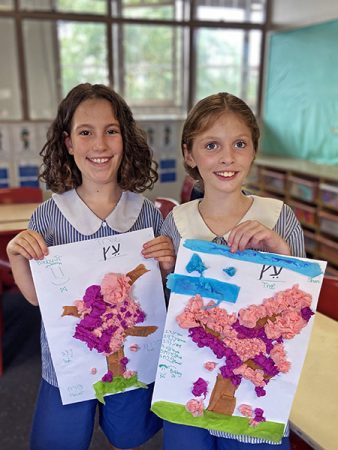 BJE's Hebrew classes are a fun and interactive environment where students learn the fundamentals of Hebrew reading, writing and speaking. The program is flexible and caters to all ability levels.
For our earliest learners, classes lay the foundation for future growth by teaching fundamental Hebrew principles.  
In later years, students are challenged to develop a complete language skillset.
BJE's Hebrew program is recognised by the NSW Department of Education. Our before-and-after school classes are eligible for Service NSW Creative Kids Vouchers.
A breakdown of our curriculum includes:
In Year K, students learn to recognise the Hebrew letters.
In Year 1, students progress further and begin to speak Hebrew. Students are also taught to read and write Hebrew.
In Year 2 and 3, students expand their everyday vocabulary and the Hebrew script alphabet (used for hand writing) is introduced.
In Years 4-6, students further develop all four language skills: listening (understanding), speaking, reading, and writing. To engage the students and make their learning more meaningful, we teach vocabulary relevant to students' everyday life.
Where applicable, Years 5-6 students participate in the Linguafest competition (a short film competition similar to Tropfest).