The registration for this event is now closed.
For more information, please call BJE on 02 9365 7900.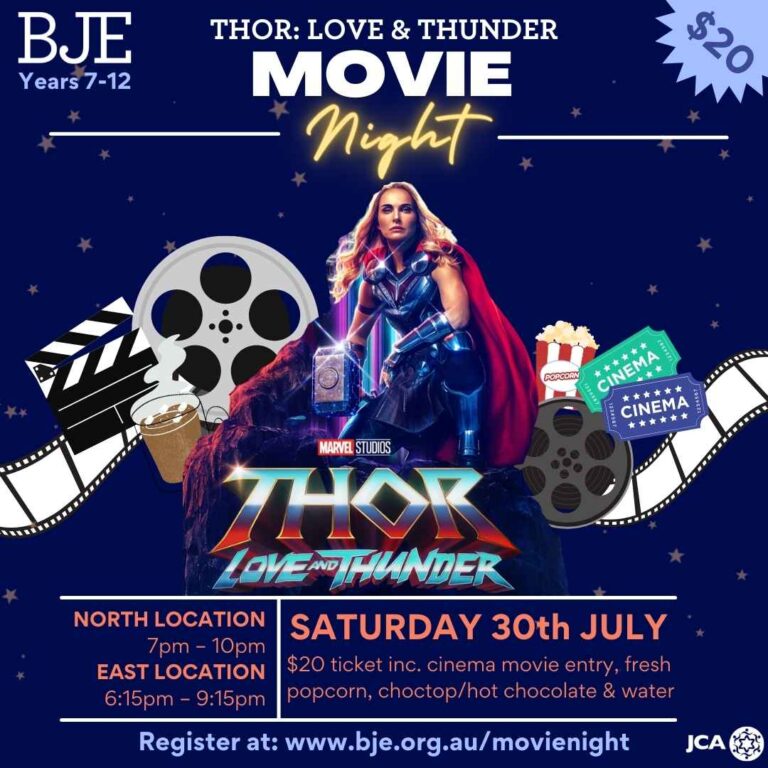 Details of the Event:
Date: 30th July 2022
Ages: Years 7 – 12
Locations: Eastern Suburbs (6:15pm – 9:15pm) OR
North Shore (7pm – 10pm)*
Entry Price: $20 Ticket, including movie entry, fresh popcorn, either a hot chocolate or a choctop, & bottled water.
*For security reasons, we will only be able to provide specific location upon registration. For more information, please call us at 02 9365 7900
Tickets are limited