What are Mitzvot?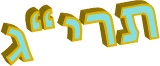 The word 'mitzvah' means 'commandment' or 'rule'. Rules are like traffic lights – they make life easier for people to live.
Mitzvot are the things that God wants us to do. When you do a mitzvah it makes you a happier, healthier and smarter person.
HOW MANY MITZVOT ARE THERE?
All the mitzvot are written down in the Torah. Altogether, there are 613 mitzvot. In Hebrew, these are known as taryag mitzvot as the Hebrew word taryag has letters adding up to 613 in value. These letters are:
Tet (400) + Resh (200) + Yud (10) + Gimmel (3) = 613
WHAT ARE SOME OF THE MITZVOT?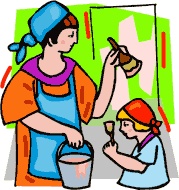 There are mitzvot about foods, holidays and prayers, kindness and cleanliness, honesty, how to treat other people and lots more. These are some of the mitzvot we should try do:
Honour your mother and father
Share
Learn
Pray
Visit the sick or elderly
Care for animals
These are just some examples of mitzvot that God wants us to do. There are many more!
It's good to do mitzvot. Doing God's mitzvot will help make you a better person. Doing God's mitzvot will make the world a better place.
LINKS
Information Pages
Akhlah: 613 Mitzvot
Activities for Children
BJE: