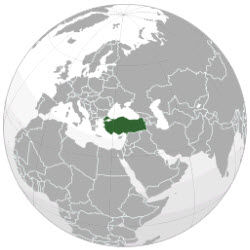 Small pockets of Jews have lived in Asia Minor since the 4th century BCE; yet the heyday of Turkish Jewry began when Ottomans offered refuge to Sephardi Jews (of Spanish origin) in 1492. Muslim Ottomans began absorbing persecuted European Jews in the 13th century. Sultan Orhan allowed Jews to build the famous Etz ha-Hayyim Synagogue in Bursa. When Sephardi refugees arrived, they found existent communities of Greek-speaking Romaniot Jews, Jewish refugees from Sicily, France, Hungary and Germany (Ashkenazim), and even Babylonian Jews in eastern Anatolia.
Ottoman Muslims conquered the Byzantine Christian capital of Constantinople (Istanbul) in 1453. Rabbi Tzafarti urged fellow German Jews to take refuge under their tolerant rule, rather than suffer discrimination at home. In 1492 Christians defeated Moorish Spain. Sephardi Jews had a stark choice: convert, or be expelled. Sultan Bayazid II encouraged these Jews to settle in Turkey and other parts of the Ottoman Caliphate.
Most of the newcomers settled in Istanbul. Others chose Izmir (formerly Smyrna), Thessalonika (in Turkish-ruled Greece), and Safed (Palestine). They spoke Judaeo-Spanish (Ladino). Many were talented merchants and professionals. Balat, Hasköy and Kuzguncuk in Istanbul became Jewish districts. Jews formed a millet (distinct faith community) recognised by the state. Islamic law pertaining to Ahl al-Kitab (People of the Book) generally afforded Jews legal protection. The respected Chief Rabbi of the Ottoman Empire was Haham Bashi (First Amongst the Wise). After the reforms of 1856, secular leaders grew in power.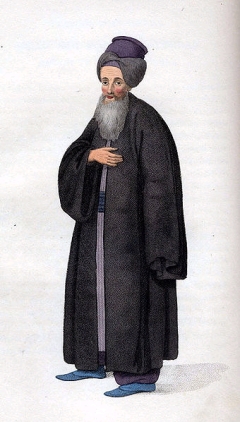 In the 17th century Shabbtai Tzvi, a Jew from Izmir, sparked off a bizarre Jewish messianic movement. When he converted to Islam, many of his followers did so too, but continued their Jewish faith in secret. A few of these dunmeh (the altered ones) still live in Turkey, but remain separate from the main Jewish community.
The Ottoman Empire crumbled after World War I, and was replaced in 1923 by the modern secular Turkish Republic under Kemal Attaturk (reportedly dunmeh in origin). Jewish emigration accelerated, particularly to Palestine, Latin America and the USA. Yet those who remained were guaranteed full civil rights. About 30,000 Jews left for Israel in 1948. Modern Turkey has 57 million people, including 27,000 Jews (of whom only 4,000 live outside Istanbul). In March 1996 President Suleyman Demirel made the first visit by a Turkish head of state to Israel. The two states enjoy strong diplomatic and military ties. In 1999 Israeli relief squads were praised for helping victims of the Turkish earthquake.
By and large the traditional tolerance shown to Jews in Turkey has continued under the modern Republic. Yet the distinctive culture of this small community has been eroded by demographic realities and modern customs.
Videos
'The History of the Jews in Turkey'
'Turkey: Jewish Community Under Pressure' (deals with the contemporary situation in Turkey)