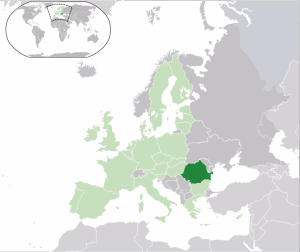 Romanian-speaking Jews are a comparatively recent phenomenon. A few Jews lived in ancient Dacia before the Romans invaded. However, the heyday of Romanian Jewry came after an influx of refugees from Russia and Poland in the 19th century. The result was a varied and vibrant culture.
Sephardic Jews settled in Transylvania in the 16th century, while Yiddish-speaking Ashkenazim were simultaneously living in Moldavia. The Yiddish speakers became the majority of Romania's Jewish population when Moldavia united with Wallachia to the south in 1861. Romanian culture existed for ages in Wallachia, yet Romania only became a modern political entity when the expanded Kingdom was recognised in 1878.
By 1920 the area's 180,000 Jews were mostly Ashkenazim of Polish and central European descent. In the north (Maramures), Jews made up 20% of the local population. They were largely Chassidic, unlike the secular urban Jews to the south, who tended to speak Hungarian or German. Chassidism was also strong in rural Bukovina (home of the Vishnitzer movement) and Bessarabia. By contrast, Bukovina's capital, Czernowitz, was a hub of the Haskalah (Jewish Enlightenment), and was even called 'the Vienna of Eastern Europe'.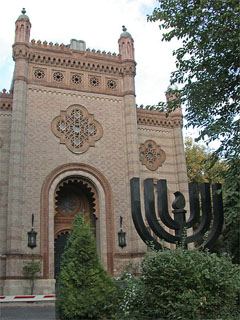 Jews contributed enormously to modern Romanian culture, especially in the capital, Bucharest. Major Jewish figures included Marcel Janko (press), Paul Celan (poetry), Alexandru Graur (linguistics), Tristan Tzara and Benjamine Fondane (novels), Abraham Goldfaden (first Yiddish theatre) and H Malineanu (music). Some Romanian Jews went to Palestine, like Meir Dizengoff. Dizengoff had helped to found the proto-Zionist Hovevei Zion (Lovers of Zion) movement, and later became the first mayor of Tel Aviv.
Jewish institutions were only recognised in Romania in the early 20th century. Romania doubled in size after World War I, with Jews making up 4.2% of the population. But antisemitism grew, culminating with the Iron Guard coup in 1940. A major pogrom in Jassy, Moldavia, was the prelude to the deportation of 150,000 Jews to Transnistria, where 88,000 died in concentration camps. Romanian troops joined Germany's attack on south Russia; the Soviets overran Romania. All told, 265,000 Romanian Jews (43% of pre-war population) died in the Shoah/Holocaust.
Jews united in a federation of communities under communism (1947-1989). Ana Pauker, a former Hebrew teacher, became deputy premier. A purge in 1952 presaged a crackdown on Zionists and Jewish culture. From 1960 to 1975 the number of Romanian synagogues fell from 841 to 150. Yet new traditions emerged, like Hanukiades, festive visits to remote communities. Some 120,000 Romanian Jews formed one of the largest single contingents of olim (Jewish immigrants) to Israel, until exit visas were blocked in 1952.
The Holocaust and mass emigration reduced Romania's Jewish population from 750,000 after World War I to just 10-20,000 today. The collapse of communism in 1989 was a mixed blessing for them; today they enjoy greater religious freedom than in the recent past, however political liberty has unleashed previously muted antisemitism.