Jews and cinema were a 20th Century love affair. Jews remain prominent producers and directors. Less well known is the fact that many film actors are also Jewish.
Peter Lorre (b. 1904 László Loewenstein in Hungary) played a memorable child murderer in the classic German film, M (1931). After immigrating to the USA, he gave similarly sadistic performances in many films by Hitchcock and others.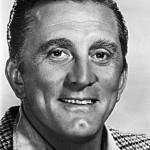 Kirk Douglas (b. 1916 Issur Danielovitch, the son of Russian immigrants in New York) became a lead in many action movies and was famed for his passion and cleft chin. In later life he returned to his Jewish faith. His son is the actor Michael Douglas.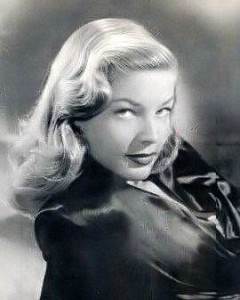 Lauren Bacall (b. 1924 Betty Joan Perske in New York), started life as a fashion model. When only 19 she was 'poached' to appear in To Have and Have Not alongside Humphrey Bogart (whom she later married). Tall, graceful and with her trademark husky voice, she starred in many films by Hitchcock and others.
Danny Kaye (b. 1913 David Daniel Kominski in New York), cut his teeth on comic song and dance routines in the Catskills, before hitting Broadway and making his first film in 1944. Kaye later travelled developing countries to entertain children.
Tony Curtis (b. Tony Schwartz), became famous in Some Like it Hot with Jack Lemmon and Marilyn Monroe. Suave and charming, he has played both action and comic roles. His daughter is Jamie Lee Curtis, an actress in her own right.
Woody Allen (b. Allen Koenigsberg) represents a cult genre of his own in his roles as an actor and comic director. Allen turned the traditional Jewish nebuch (measly, pathetic) character into a 20th century figure of intellectual angst, personal insecurities and thwarted desires.
Topol is an Israeli film star who became internationally known through his singing role in the Broadway and film hit, Fiddler on the Roof, based on a Sholem Aleichem novel.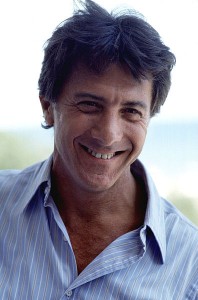 Dustin Hoffman (b. 1937 in Los Angeles) made his film debut as the bemused young college student in The Graduate in 1967. An adherent of method acting, and known for his passionate intensity, Hoffman latterly broke into comedy, winning an Academy award for his portrayal of an autistic man in Rain Man (1988).
Barbara Streisand (b. 1942) is known as a singer and comic actress on Broadway and the silver screen. Her directorial debut film, Yentl, was also her first explicitly Jewish venture.
The sassy yet smart Jewish girl has become a permanent fixture of modern cinema, although her Jewish roots are not always advertised. In the 1970s Barbara Streisand, Goldie Hawn and Bette Midler ruled supreme. Their successors in the 1980s and 1990s are Debra Winger (who once worked on a kibbutz and served in the Israel Defence Force), London-born Alicia Silverstone, Wynona Ryder, and Gwyneth Paltrow, a granddaughter of rabbis, who rose to fame in Shakespeare in Love.
Surprisingly few Jewish actors relish taking on explicitly 'Jewish' roles. Nevertheless, Ben Kingsley was the Jewish factory foreman in Schindler's List; Ingrid Bergman played Golda Meir; while Sir Laurence Olivier acted as the Nazi-hunter, Simon Wiesenthal, in The Boys from Brazil.