Judaism mandates great respect for God and His name. This respect is extended to written instances of God's name and requires that they be disposed of respectfully and appropriately rather than simply thrown in the rubbish. This has significant implications for written documents which may contain references to God; any document which contains a reference to God by any of His holy names must be disposed of appropriately by the Chevra Kadisha (Jewish burial society). Such documents are referred to as 'shemot' (a Hebrew word literally meaning 'names') and, according to Jewish law, should be buried in a Jewish cemetery. In earlier times, when the majority of the Jewish population was religiously observant, it was common for even commercial and other documents of a non-religious nature to include a reference to God, giving rise to a vast number and range of documents (not merely old prayer books and the like) requiring disposal in this manner.
As a practical way of dealing with this issue, Jewish communities developed repositories called genizot (the plural of genizah, which refers to a hiding place or storage area). Shemot documents would be stored in a genizah for a period of time until the local Chevra Kadisha arranged for their burial (in modern day Sydney, for example, the Chevra Kadisha has an annual burial of shemot documents). Many synagogues included a genizah among their facilities.
The most famous genizah is the one widely known as the Cairo Genizah. In fact, this genizah was part of the Ben Ezra Synagogue in Fustat, Egypt. Originally Fustat was a city outside Cairo, but with time Cairo grew and absorbed Fustat which is now considered a suburb of Cairo.
For unknown reasons, the documents supposedly stored temporarily in this genizah until they could be collected and buried, were in fact never collected and buried. Over a period of several centuries the documents in the Fustat genizah accumulated, eventually numbering about 300,000 documents in total. The dry climate in Egypt helped preserve the documents and avoid conditions such as mould which can damage or even destroy documents. The documents in the 'Cairo Genizah' date from 870 CE to the late 19th century, providing a vast treasure trove of well-preserved historical documents covering a vast range of topics, both secular and religious, and giving insight into Jewish life in north African and Middle Eastern communities throughout this period.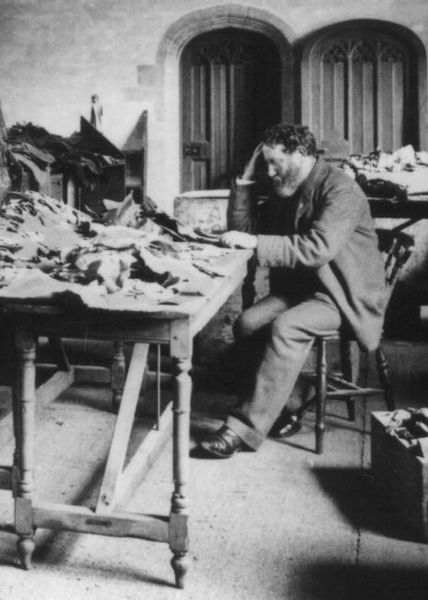 European scholars first became aware of the Cairo Genizah in the mid 18th century, but it was only in the late 19th century that scholars began taking a serious interest in the contents of the Genizah. Today documents from the Cairo Genizah may be found in a number of Western libraries including the Jewish Theological Seminary of American, the John Rylands University Library in Manchester, the Taylor-Schechter collection at Cambridge University and the Bodleian Library at Oxford University.
Links