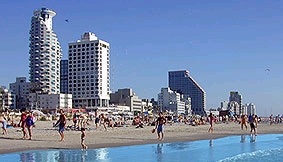 'Jerusalem prays while Tel Aviv plays' is a familiar Israeli adage. Yet Tel Aviv is not just a playground for Bohemian aesthetes. Today, the descendants of early European Zionists rub shoulders with Yemenites, Moroccans, Russians, Nigerians, Thais and Romanians.
Some 40,000 Jews arrived in Ottoman Palestine after 1904 in the Second Aliyah. Many settled in the ancient port of Jaffa. In 1909 a few intrepid souls set up an all-Jewish 'garden suburb' on sand flats near Jaffa. They called the town Tel Aviv 'Hill of Spring,' a name mentioned in the Bible.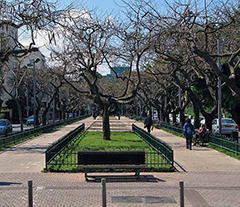 Tel Aviv's first mayor was Meir Dizengoff, who came from Bessarabia, Romania. Dizengoff Street is now a major shopping thoroughfare. Its name even inspired the Hebrew slang expression, le-hizdangeff (to go out on the town).
Turkish military authorities expelled Tel Aviv's Jews during World War I. Former residents only returned after Britain captured the town in late 1917. British Mandate authorities granted Tel Aviv the status of a town in 1921, and separated it from Jaffa following anti-Jewish riots there. By 1926 Tel Aviv's population had reached 38,000.
By 1936 the influx of Jewish refugees from Nazi oppression had increased Tel Aviv's population to 130,000. The European newcomers transformed the city's character. They built a quarter known as the White City, which remains one of the few extant examples of the International Style of urban architecture.
During the War of Independence in 1948, an Egyptian column was stopped just 20 miles south of Tel Aviv. A Museum to the Etzel fighting unit that stopped them is now housed in a former Turkish guardhouse on the Tel Aviv foreshore. Other historical sites to visit in Tel Aviv include David Ben-Gurion's home and library; Bialik House; the Haganah museum; and Dizengoff's home, where Israel's Declaration of Independence was signed.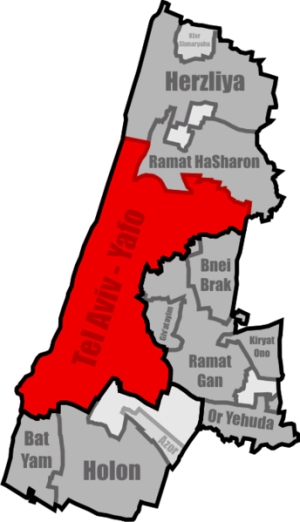 In 1950 Tel Aviv officially absorbed Jaffa (Yafo in Hebrew) and became the larger urban conglomeration of Tel Aviv-Jaffa. Jews moved back into Old Jaffa, setting up prestigious restaurants and art galleries. Jaffa still includes mixed Jewish-Arab areas. Arab fishermen continue to ply their trade near the port, which was formally shut down in 1965 when Ashdod opened to the south.
Tel Aviv's long main streets run north-south, in the gaps between three natural ridges. The city has also absorbed suburbs beyond its 6-mile frontage along the Mediterranean – Ramat Gan, Giv'atayim, Bat Yam, Bnei Brak and Holon.
The Universities of Tel Aviv and Bar Ilan (in the suburb of Ramat Gan) were founded in 1953. Most of Israel's major theatres are based in Tel Aviv, as is the Israeli Philharmonic Orchestra. The lavish Tel Aviv Opera was built in the 1990s. More than half of Israel's industrial plants are found in the Tel Aviv metropolitan area. So are the national Stock Exchange and head offices of all major Israeli banks. Tel Aviv's population is today about 380,000.
To some, Tel Aviv may seem garish and ungainly. But die-hard Tel Avivians love their city, praise its hidden charms, and feel it is the quintessence of the Herzl dream.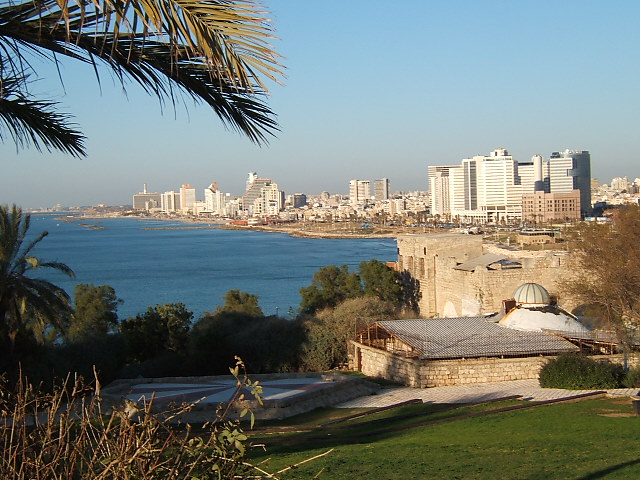 Video: Tel Aviv – voted one of the world's top cities