The Knowledge Centre has been designed to help you find information on all things BJE related.
There are two ways you can search:

1. Either enter your text in the search box
or
2. Use the filters to choose the target audience and/or category.
Please contact Paula (paula@bje.nsw.edu.au) if you are missing materials or resources for your Extension classes. Please note that Paula works part-time (Mondays, Wednesdays & Fridays
the bje jewish journey The BJE Jewish Journey is part of an integrated program we provide to students in non-Jewish schools. It begins in Primary
Primary school social journey enquiry form:
We offer programs related to Judaism for students of all ages from primary to senior high school, and also offer programs specifically designed for students
In New South Wales, legislation requires that every government primary school provide one lesson of Special Religious Education or SRE (popularly known as 'Scripture') to
Interested or potentially interested in your child joining BJE's events and programs? To  enrol your child in any of our paid programs for Primary School,
The BJE Jewish Social Journey in high school is designed to ensure that teens continue to build their Jewish friendship networks and connection to the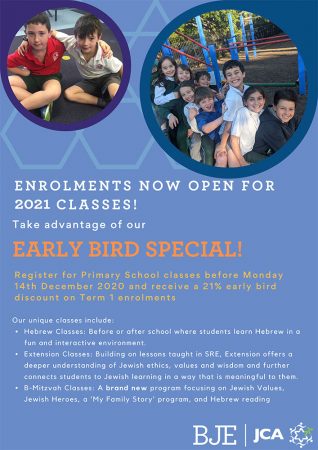 Enrol now and earn your reward! A generous discount applies to Primary School enrolments made before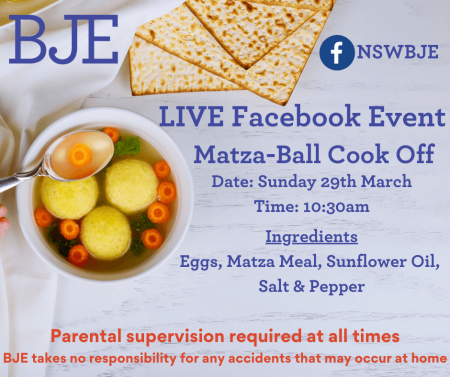 Join BJE & OBK to prepare for your Pesach Seder by learning how to make your very own matzo balls!