The Knowledge Centre has been designed to help you find information on all things BJE related.
There are two ways you can search:

1. Either enter your text in the search box
or
2. Use the filters to choose the target audience and/or category.
In ancient times, customary daily prayers were recited by heart, or a reader prayed aloud and the congregation responded to the blessings with "Amen". There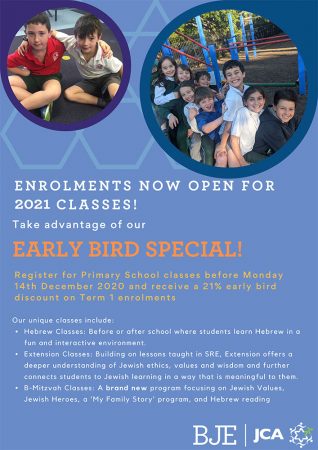 Enrol now and earn your reward! A generous discount applies to Primary School enrolments made before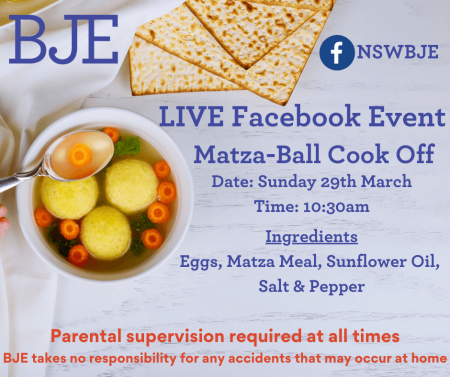 Join BJE & OBK to prepare for your Pesach Seder by learning how to make your very own matzo balls!