The Knowledge Centre has been designed to help you find information on all things BJE related.
There are two ways you can search:

1. Either enter your text in the search box
or
2. Use the filters to choose the target audience and/or category.
A chronological outline through to 1948 70 CE – The Destruction of the Temple and the Jewish Dispersion Jews have lived in the Land of
Year 7-12 students are invited to join us on 5th-8th August for an extended weekend that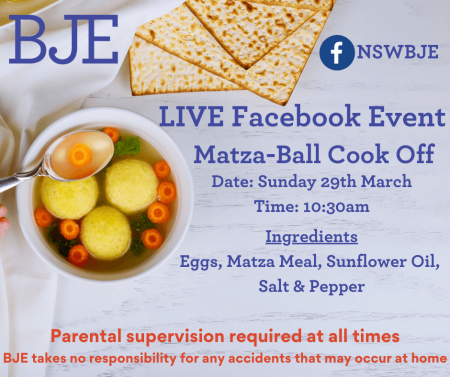 Join BJE & OBK to prepare for your Pesach Seder by learning how to make your very own matzo balls!