Published on 21.02.16
Every year BJE conducts a fabulous program called Project Heritage whereby we link year 6 students with holocaust survivors so that the students can connect with their Jewish heritage and Jewish traditions. Recently  our Project Heritage teachers were at the Sydney Jewish Museum to gain a deeper insight into holocaust education and then pass this onto the students.
To learn more about Project Heritage, see our Emet Scripture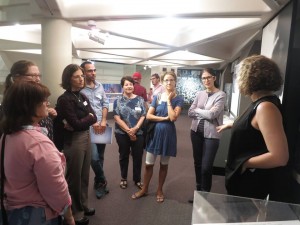 page.