VOLUNTEERING OPPORTUNITIES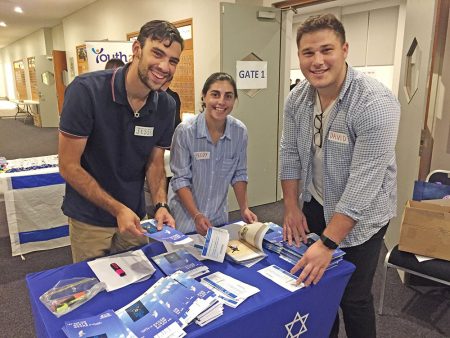 The NSW Board of Jewish Education (BJE) seeks the assistance of volunteers to help perform the myriad tasks needed to keep things operating smoothly.
In our office, volunteers perform a variety of vital tasks ranging from assisting with clerical matters, to making telephone calls, to packing books and other supplies for distribution to teachers, to assisting with functions. Outside the office, assistance is required setting up and packing away special activities for students in various schools.
Youth leaders (madrichim) assist in our High School department and perform a range of activities from helping run camps to making phone calls. A stipend is paid to our youth leader volunteers.
Those who volunteer their assistance to BJE make an invaluable contribution, assist us to stretch our budget, and greatly enhance the services we are able to provide.
If you may be interested in becoming a volunteer helper for BJE, please contact our CEO, Hilit Man – we would love to hear from you.