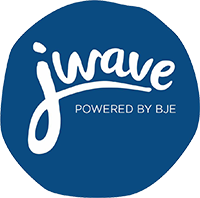 jwave Volunteer & Experiences Manager
About the role
Come join an exciting new program that strengthens our Jewish future by building an inclusive and supportive community for families outside of the Jewish day school system.
This new position of jwave Volunteer & Experiences Manager is perfect for someone who loves to connect with people, create community and utilise their project management skills to make a difference. The role revolves around two core sets of responsibilities:
Volunteer management
Working with volunteers to plan and execute experiences
This will require the ability to build relationships with parents and deploy excellent project and stakeholder management skills. This is a unique opportunity to be part of a team building something innovative and impactful while operating from within a well-established not-for-profit organisation.
This is a part-time (3 days a week), flexible position. The position requires out of hours and weekend work on an as necessary basis.
About jwave
jwave connects Jewish families outside of Jewish day schools to each other. Together, we're building an inclusive and supportive Jewish community and strengthening our sense of belonging.
Through jwave's local networks and social activities, jwave families form authentic relationships and engage with their Jewish identity in ways that are relevant to their lives.
jwave is powered by BJE.
Background is less important than key skills and motivations which include:
Desire to be part of something innovative and make an impact on the lives of others
Commitment to build and maintain relationships with a range of stakeholders
Strong interpersonal, listening, project management and time management skills
Proven ability to remain calm under pressure and a demonstrated level of maturity required to manage quickly changing conditions
Demonstrated ability to work proactively and be self-motivated, both independently and in a team environment, and to embrace change, mistakes and failures
It would be great if you also had some of the following:
Significant experience in roles which require strong relationship management
Experience working with volunteers, community building and management and/or events management
Experience working within a community or not-for-profit organisation and/or within a startup or an organisation focused on innovation
Please review the Job Description and apply by sending your CV and Cover Letter to allison@bje.nsw.edu.au