Supplementary Jewish education, known as Emet Extension, takes place in various primary schools in Sydney.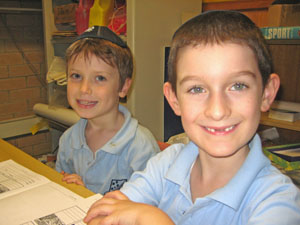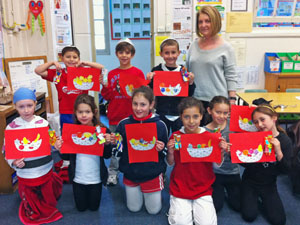 The Emet Extension curriculum for Years K-2 is specifically designed for that age group and includes the Jewish calendar with its festivals and celebrations, Jewish beliefs and values, as well as the laws and customs followed within Judaism. Lessons are enriched with activities like craftwork, songs, drama, music, events, storytelling, and synagogue and community interaction.
The Year 3 curriculum focuses on the Tanach (Jewish Bible) while the Year 4 curriculum focuses on Mishna and Talmud. Lessons are stimulating and include games, songs and other activities.
Senior Emet Extension students (Years 5 & 6) are involved in projects, including the popular Project Heritage, culminating in their Bar or Bat Mitzvah.
All curricula compliment and are in addition to the Emet classes in which the students can learn more about their religion and get more involved with the Jewish community.
For further information please contact our Office. For information specifically about our Emet Hebrew program, you may wish to see our Emet School Hebrew page.
* There is a fee which is payable in advance per semester (half year).