BJE held a function on 30 August 2012 celebrating the re-birth of BJE and the launch of its Emet range of educational programmes. The speakers included BJE President, David Selig, and Leah Spiro, the mother of a BJE student; their speeches are below.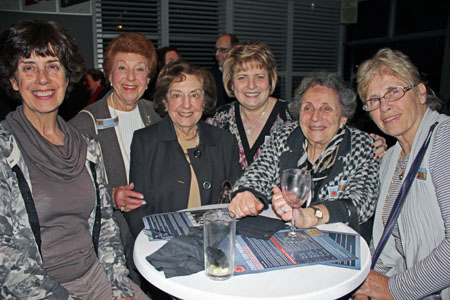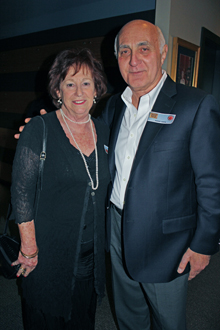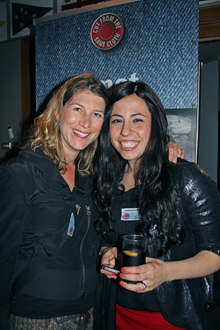 SPEECH BY DAVID SELIG, PRESIDENT OF BJE
"Good evening. On behalf of my fellow Board members and BJE Executive, I warmly welcome all Rabbonim, communal leaders and supporters of BJE. Thank you for your attendance at this function and your support of our organisation. Both are deeply appreciated and never taken for granted. I also thank the BJE Executive and staff for their tireless efforts in organising this wonderful event and everything else they do to make BJE operate as smoothly as it does.
We are here specifically to celebrate the re-birth of BJE and the launch of its Emet brand. Essentially, the purpose of this renaissance is to bring BJE out of the shadows, to stop it being "the best kept secret in the Jewish community" and especially, to make the organisation more appealing to and connected with our key demographic – our youth.
Since my Centenary Speech in 2009, many critical developments have occurred. Some are the result of the efforts of the BJE executive and staff. Others require a response from BJE, as well as the community at large. These include:
over the last 12 months alone:

a 13.5% increase in the number of Jewish children (that we know of) attending public schools – and the trend is increasing; and
an 8.5% increase in the number of children to whom BJE delivers Special Religious Education;

the completion of a 4 year re-write of the entire curriculum, and the sharing of that work with equivalent organisations in Melbourne, Perth and Auckland, as well as a Sydney non-Jewish private school;
an increase in the number of students sent on the Emet Israel programme from 19 in 2009 to 35 in 2012. The 2012 group will include students from Victoria, Queensland and South Australia.
From the 80 students who have participated in the Emet Israel programme:
8 have become leaders in youth movements and BJE
3 have made Aliya
12 have joined youth movements, completed hadracha training and participated on Shnat in Israel
1 sits on AUJS executive committee
1 is a Director of the AUJS review
1 works for The Board of Deputies
4 transferred in Year 11 to Jewish Day Schools
3 are studying Hebrew Extension
20 regularly volunteer their time with BJE to assist with social and educational programmes
20 regularly volunteer their time to assist with Jewish Communal organisations
BJE is justifiably proud of all its students and the significant contribution so many have already made to ensure that they give something back to their Jewish community. The sponsors of this programme can be assured that they and the community are really achieving a significant and lasting return on their generous investment.
In 2008, BJE initiated the concept of sharing the celebration of Jewish festivals with the Jewish Day Schools in Sydney. Since then, BJE and Masada, Mt Sinai, Emanuel and Kesser Torah, have regularly combined their Rosh Hashanah, Pesach, Succot and Chanukah celebrations with students in primary and high school years.
As part of our "awareness" campaign, BJE has enlisted the powers of social media. Embracing the internet and Facebook has enabled BJE to speak directly to our community and inform them of all BJE's activities. From our teenage Facebook page to our adults' Facebook page, all users now have instant access to social commentary, activities and educational materials. The BJE LinkedIn page enables parents to connect with each other, thus creating a readily accessible means of bringing together committed supporters of various BJE programmes. Skype has also supported the Emet Israel program by connecting students from all over Australia with BJE, as well as their families back in Australia.
BJE is well aware that it cannot identify, let alone reach, every Jewish child in NSW, particularly those who live in remote areas or happen to be the only Jewish student in their school. Nevertheless, BJE's correspondence programme attempts to connect with these children and track their progress via the Emet workbooks and the BJE website, which offers extensive and engaging materials on all sorts of Jewish ideas and history. The Emet correspondence program is sent to children in places as diverse as Coonabarabran, Springwood, Cooee Bay and Kuala Lumpur, and to many, many places in between.
BJE also has for many years, operated an outreach programme that is currently, on an annual basis, educating over 5,000 non-Jewish high school students and at least 250 of their teachers about Judaism, our history and the seminal role that Israel plays in our lives and culture.
Yet for all the successes that BJE has achieved to date, many serious challenges lie ahead, some of which BJE is incapable of successfully dealing with unless it receives the sustained support of the parents and extended families of the children with whom we interact. In my 2009 Centennary Speech I stated:
'BJE's primary challenge over the near future is to mobilise the greatly underdeveloped resources of the parents of our students. It is my strong belief that the future success of BJE will only become secure when and if a significant majority of those parents meaningfully support BJE with both money and effort. Only when and if that occurs, can BJE truthfully represent, particularly to the JCA and its other benefactors, that our direct consumers attach material value – as shown by their deeds and not just by their words – to the importance of BJE in the lives of their children. When and if that happens on a widespread and sustained basis, will it then also be more than likely that those parents are providing their children with a sufficiently fertile home and personal environment. That is, an environment in which the seeds of Jewish communal commitment being sown by BJE and others, will take root and flourish in our next generation.'
I am very pleased to note that since laying down that challenge, many of the parents and extended families of our students, in partnership with BJE, have made great strides to advance and achieve the goals of BJE. Through the tireless efforts of those parents and grandparents and the executive and staff of BJE, we have established BJE Parent Groups in both the North Shore and the Eastern Suburbs. Over the last few years, these wonderful parents have been instrumental in consistently organising events such as Purim hamentaschen baking at Our Big Kitchen, BBQ's at St Ives North Public School and a fete at Rose Bay Secondary College. That said, I am sure that they would always welcome the support and time of additional parents.
The Gen 08 Survey of the NSW and Victorian Jewish communities, as well as its subsequent follow up analyses, has made many seminal observations and predictions regarding our community. I recommend them as essential reading. However, without debate or doubt, the most powerful conclusion of that survey is the critical and paramount necessity that attaches to the performance by us – the parents – of our inter-generational and universal obligation to impart the necessary values and attitudes to our children, in our homes and by our conduct. The legacy of the performance of that obligation has been consistently shown to far exceed that of any lesson, programme, curriculum or service that a Jewish day school, BJE or a synagogue could ever deliver to any of our children. Equally, our failure to perform that obligation personally – and not by mere delegation – is having, and will continue to have, a devastating effect on the future of a meaningful Jewish community, committed to Judaism and Israel. BJE stands ready, willing and able to assist all those parents and families who feel such a goal is worthy of their commitment, priority, resources and effort. But it can not do the job without the benefit of that critical partnership.
So, at this time of rebirth of BJE, let us all really commit – or re-commit – to our joint effort to maintain that precious gift that our parents gave to us and that we all want to and must pass onto our children and grandchildren – the appreciation of how absolutely wonderful and invaluable it is to be a living and contributing part of a vibrant and eternal Jewish kehilla."

SPEECH BY LEAH SPIRO, PARENT OF CURRENT BJE STUDENTS
"Good evening, Ladies and Gentlemen.
My name is Leah Spiro and I'm here tonight to speak about my experience as a parent of children participating in BJE programs.
My connection with BJE started in 2001, when my son Simon was in Year K and continued two years later when my daughter Ariella joined the BJE program.
My children attended Vaucluse Public School and it was important to my husband and me that they had a Jewish education which would complement what they were experiencing at home and that would make them proud of their Jewish heritage.
Through word of mouth we were fortunate enough to hear about the many programs that BJE offered (being JETS, Hebrew, Scripture).
For us as parents, we felt very relieved and lucky to know that we were now able to give our children a Jewish education whilst they were in public school. The many programs that BJE offer have given our children not only the opportunity to learn about Judaism but also, equally important, the opportunity to connect with other Jewish children.
Later, when my children entered high school, again through word of mouth, we heard about the Discover Israel Programme (now known as Emet Israel). My children really wanted to know about this special, once-in- a-lifetime program, but were unable to attend as they were not quite in Year 10.
It seems that time does fly, because before we knew it, Simon was in Year 10 and going to Israel with 21 other kids.
It was only last year that Simon joined the DIP group and he truly had the trip of a lifetime. He was grateful that we and BJE could give him this opportunity to visit Israel and to be able to form new friendships, not only with kids from within his group, but also with the Israeli kids and madrichim.
Simon is still very much involved with BJE and is passionate about his experience. Experiences he would never have made without BJE's presence in the public school system. Simon has the utmost respect for the madrichim and holds these events and memories close to his heart.
Next year we hope to send our daughter Ariella on the same Programme and we hope she gets the same, if not, more out of her trip.
Three years prior to Simon's DIP visit to Israel, my husband and I took our children on a trip there. Seeing family for the first time was very emotional for us as my husband grew up there and neither one of us had been back to Israel for 24 years.
It was amazing, but Simon said it wasn't the same as when he went with BJE, as on the Discover Israel Programme he got to experience a lot more of the country and culture. Discover Israel was a very hands-on experience where the exposure was unlimited. The opportunity to learn about the history and culture of Israel was something he may not have experienced without BJE. It was the unique way that BJE presented this Israeli experience that made Simon so passionate about his feelings toward our homeland.
Coming from an Israeli background and going to a public school myself, I would have loved to have been given the opportunity to go to Israel and experience it first hand. This is why I am so grateful to BJE that they are giving my children a chance to get that exposure; compared to when I was at school, when only Hebrew and Scripture were offered. Now there are so many different programmes offered by BJE to the many children attending the public school system.
We are proud that Simon does a lot of volunteering for BJE in their many events. He hopes to become a madrich and continues to believe in what's close to his heart.
To me, the Israel programme opened his eyes and reiterated to him what being Jewish is about and to learn about his ancestry. He is even thinking of going back after his HSC. Although, no mother wants their child to leave, we are glad that Simon wants to give back to a country that gave him so much.
Each year I welcome the opportunity to send both my children on the BJE four day weekend escape, as it gives them the chance to forget about schoolwork. They just get to chill and relax and hang out with their Jewish madrichim and friends, as well as making new ones from various schools.
Through the Kangajew site on Facebook, both my children have the opportunity to associate and to connect with other Jewish children and meet monthly to catch up over a cup of hot chocolate.
As a Jewish mother, what is most important to me is that we have given our children a strong Jewish connection, which I only hope continues throughout their high school years and beyond, so that they in turn can give to our Jewish community here.
Gabby and I would like to personally thank the members of the Board of BJE, Robert, Rachele, Lisa and all the staff who work tirelessly to create amazing programs and events for our children, so as to give them the opportunity to be immersed in Jewish culture."